Anne is on an extended hiatus from the Page right now to recover. Since then, our man Becket has been keeping the Page busy with wonderful memes and articles and updates from Anne. Becket came up with an Anne On Writing series, and for the sake of posterity, I wish to re-post those priceless memes here. Here's the first.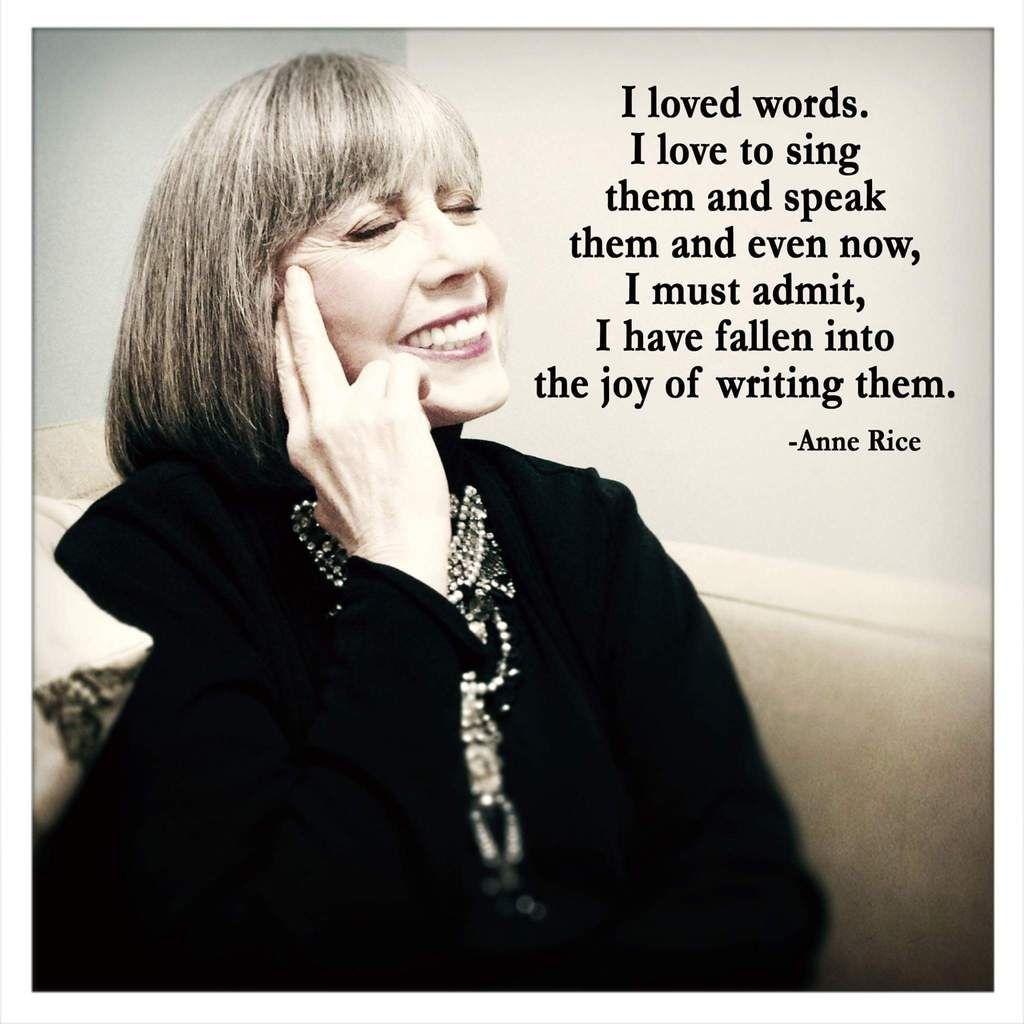 And we have fallen into the joy of reading your words, Anne. You do make words sing. Your prose brings out the richness of melodies and harmonies, recalling Dickens and Shakespeare. People who say otherwise, like
Terrence Rafferty
, must be tone deaf.